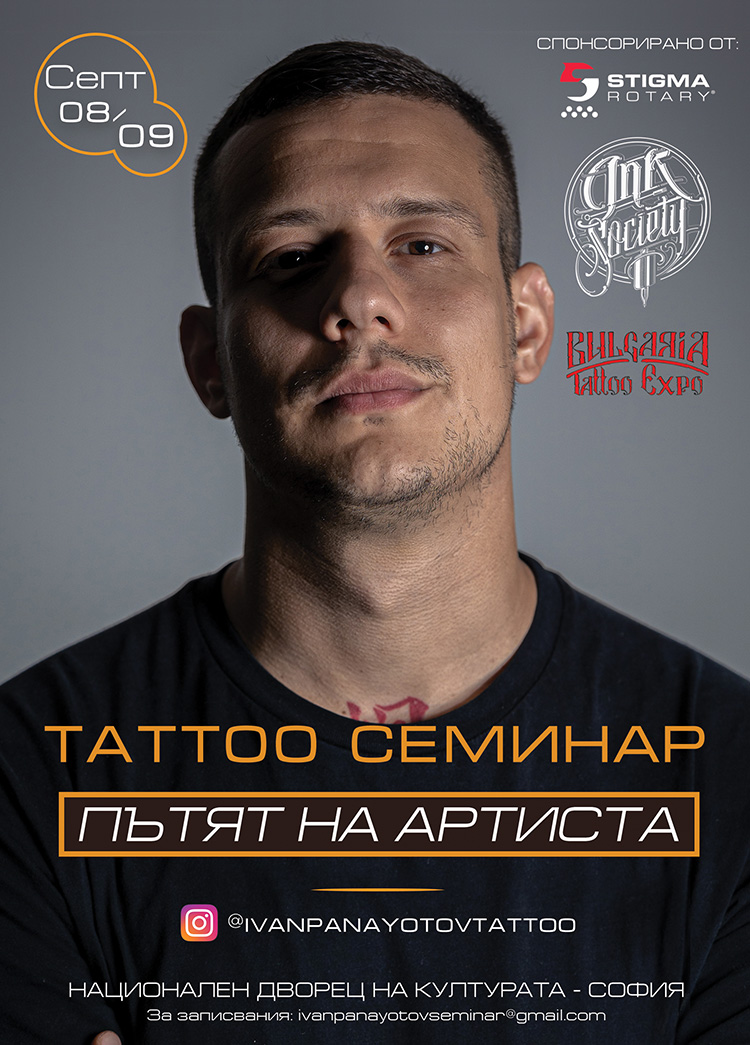 бул. "България", 1463 Ндк, София, България
8 September 2022, 09:30
9 September 2022, 18:00
We present you the new seminar of Bulgaria Tattoo Expo and Ivan Panayotov - "The Way of the Artist"
The event will take place at the National Palace of Culture Sofia, Bulgaria.
The seminar will not be the "typical" one known to the Bulgarian tattoo industry. It will consist of 2 parts (Theory and Practice) and will be presented in 2 consecutive days.
During these two days, not only will I introduce you to my work process in its smallest details as I tattoo live in front of you, but I will also present you with a completely different point of view, namely the path I have taken, to build this type of work and results.
During the seminar we will pay much attention to the overall development of the artist, philosophy and some of the most important lessons and lessons I have learned from the thousands of mistakes I have made along the way.
The seminar aims to stimulate you to create an individual way of thinking so that you can build your own path.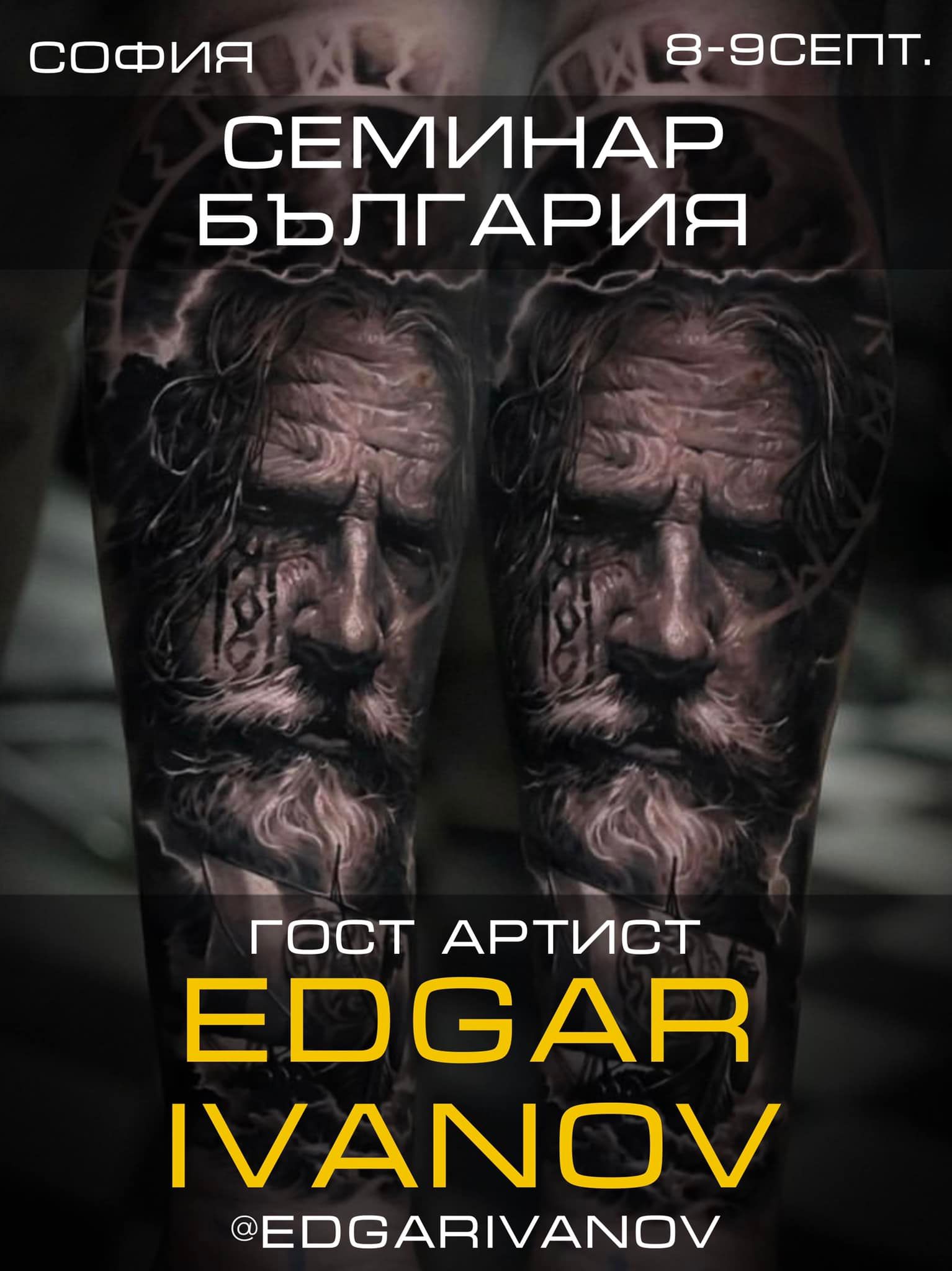 I will be live tattooing and answering questions along side Ivan and cannot wait to meet you all!
I'm currently looking for tattoo model for a 2 day black and grey tattoo, so for all the enquiries, please contact me via my email: edgarivanovtatu@gmail.com
The places are limited, so if you are interested in joining us for two amazing days, packed with art and inspiration, contact ivanpanayotovseminar@gmail.com
See you there

-------------------------------
The seminar will be in Bulgarian and English.
-------------------------------
We will soon add the program of the seminar, by days.
PARTNERS - Stigma rotary tattoo machine